Sanitary sewer mains to be cleaned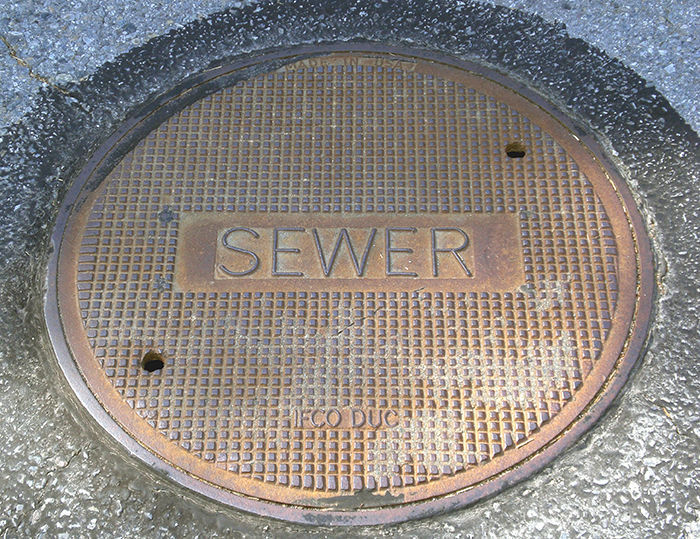 Wahpeton's Public Works and Safety Committee voted unanimously, 4-0, to accept a bid of $11,415.65 for the cleaning and inspection of sanitary sewer mains. The bid was made by Hydro-Klean, LLC, who would provide a crew from Watertown, South Dakota.
During the inspection, a camera will be lowered into the sewers, allowing the city to "televise" or visually monitor brick, reinforced concrete and PVC piping.
It has become necessary to clean and "televise" the mains, Public Works Director Dennis Miranowski explained when the committee met Tuesday, June 14, because cross-connections between the sanitary and storm sewers have occurred "for a long time."
"We've been trying to find this thing for years," Miranowski said. "It's time to find this thing,
especially when we're going into the Third Avenue North reconstruction project. The best way to find this thing is to get in there and televise these storm sewers."
Along with the low bid, Hydro-Klean was recommended on the strength of a prior working relationship with Wahpeton's Interstate Engineering. The company's corporate office is located in Des Moines, Iowa.
Miranowski and committee members Don Bajumpaa and Steve Dale gave an update of the focus group they've formed concerning the ongoing battle against wastewater pond and lift station odors.
"In the few times we've met, we've covered a lot of ground. We ordered a sampler that will be able to take samples from our sanitary sewer in which we're going to be able to measure the BOD (biological oxygen demand) in the wastewater stream and be able to help … not pinpoint, but give us a better picture of what's coming into our system and where it's coming in," Miranowski said.
The city is also trying to recirculate water from wastewater pond #3 back into pond #1 to see what would happen with the dissolved oxygen levels, Miranowski continued.
"We started that last week, and we had some success, which I think is pointing us in the right direction. We've got a ways to go. The key right now is that we're trying to monitor and collect as much data as we possibly can to help identify and help us make informed decisions on where to go next," he said.
Dale added that the group's work is helping identify options in battling those odors should the upcoming diffuser repair project have a lesser impact that anticipated.
"We're going to be moving this (repair project) up," Miranowski said. "It's nice to have Don and Steve out there, going out to the ponds now. We've got a fresh set of eyes looking at this."
In other action, the committee voted 4-0 to accept and recommend city adoption of Ordinance No. 975, which follows North Dakota laws relating to driving under the influence of intoxicating liquor or controlled substances.
"An individual who operates a motor vehicle on a highway or on public or private areas to which the public has a right of access for vehicular use in this state who refuses to submit to a chemical test or tests required under chapter 39-08 of the North Dakota Century Code including any amendments hereafter adopted is guilty of an offense under this section," reads a portion of the ordinance.
A first reading of the ordinance was previously made at the last Wahpeton City Council meeting.
The next city council meeting is scheduled for 5 p.m. Monday, June 20 at City Hall, 1900 Fourth St. N. in Wahpeton.