New launch of S150 Mainline crawler
Early of august,IPS lauched its S150 aimed at providing plumbers and contractor companies with a affordable and dependable main line inspection crawler system.
The crawler tractor body is extremely robust and can survive collision,or acidic and corrosive environments.
The cable reel is customizable.You can choose a manual operation one with 5mm flexible cable to save money or you can choose a electric control cable reel with reinforced cable.
We also have two option monitor.One is a 12.1" Pc monitor with touch screen control module.The other is a 10.4" embeded touch control panel.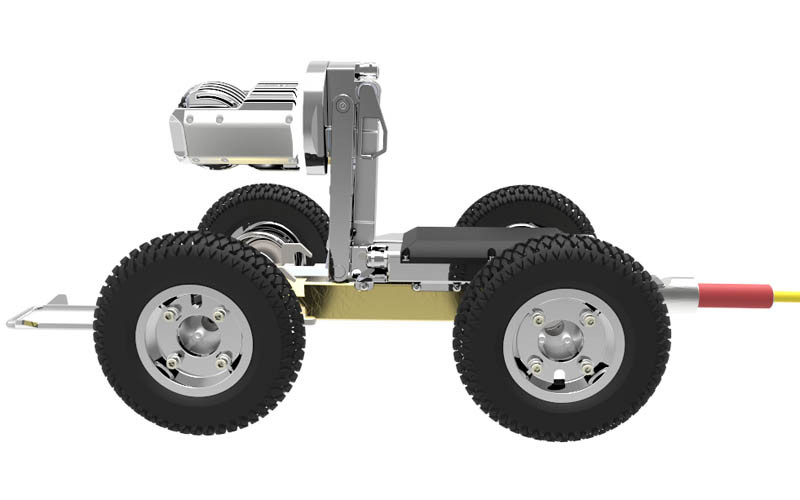 IPS was started with a simple goal ,to provide our Chinese customers ,who were engaded in water monitoring and/or municipal sewer line inspection and rehabilitation ,with affordable devices.
In 2009,we began our business with self-made multi-direction endoscope.But it was not very sucessful at that time.
In 2013,we came back with SINGA crawlers,which was equipped with powerful illumination to capture and record pipe defects.
In2015,we added explosion-proof and motor-driven cable drum to our carriage.And setted out to develop our own UV curing,3D sonar/laser system.
Thanks to continuous efforts in customers' oriented technical innovations and excellent service ,IPS has witnessed a series of huge success.Now we are the leading manufacturer of pipeline CCTV inspection equipment in China ,and we are ready to lead international pipe inspection&rehabilitation industry in the future.

Address:

1101,2th Building,silver star intelligent community,Guanguang Road 1301-72,Dabuxiang community,Guanlan,Longhua District,Shenzhen, China